Press releases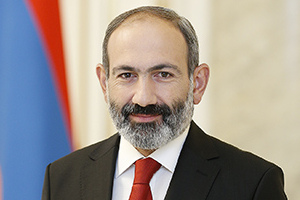 Decision of the Prime Minister of the Republic of Armenia
16 / 07 / 2019
By the decision of the Prime Minister of the Republic of Armenia, the establishment of the National Security Strategy Development Interagency Committee, its composition and the activities have been approved.
According to the Decision, an interagency committee for developing the National Security Strategy is established under the leadership of the Security Council Secretary. The members of the committee are representatives of government (excluding the Prime Minister and Deputy Prime Ministers), the Director of the National Security Service, the Head of the Police, Chief of the General Staff of Armed Forces, Head of the State revenue committee, Chairmen of Standing Committee on Defense and Security and Committee on Foreign Relations of the National Assembly, Chief of the Presidential Administration, Head of State Control Service, Central Bank Chairman, The President of the National Academy of Sciences of Armenia, Representative of the Office of the Security Council of the Republic of Armenia (Committee Secretary).

The Security Council Secretary was entrusted to submit the National Security Strategy draft within one year to the approval of the Security Council and then presented to the Prime Minister's staff.
×
×